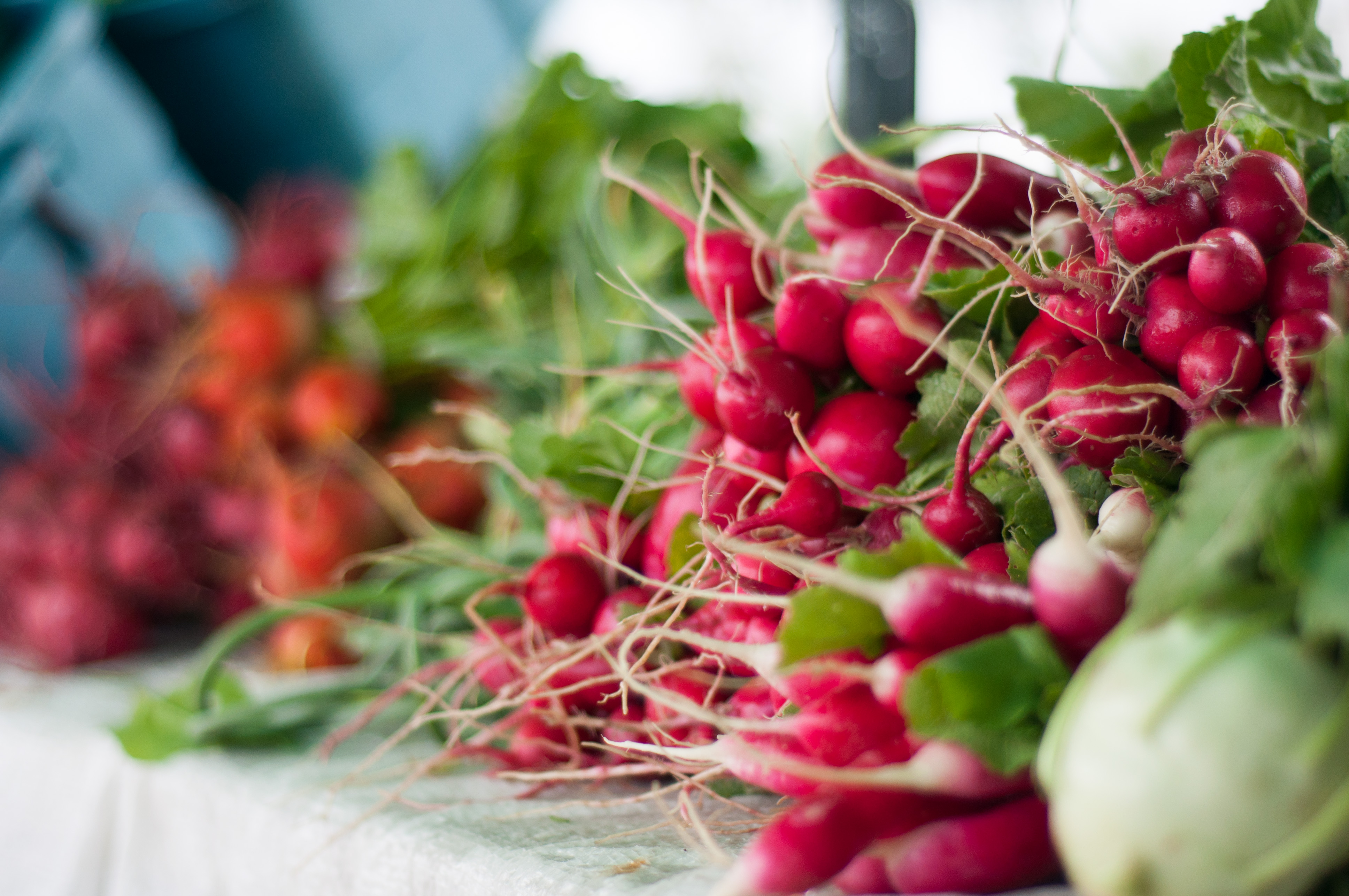 Community Supported Agriculture (CSA)
The CSA model is growing rapidly across Ontario. It is a unique model of local agriculture whose roots reach back more than 30 years to Japan, where a group of urban women, concerned about the increase in food imports and the corresponding decrease in the farming population (sound familiar??), initiated a direct growing and purchasing relationship between their group and local farms. This arrangement, called "teikei" in Japanese, translates to "putting the farmers' face on food." This concept quickly traveled to Europe and was adapted in Canada and given the name "community supported (or shared) agriculture." As of January 2005, there were 1500 CSA farms across the US and Canada.
So, basically, CSA is a partnership of mutual commitment between a farm and a community of supporters which provides a direct link between the production and consumption of food. By purchasing a share of the season's harvest, the Supporter (that's you) helps to cover a farm's yearly operating budget and guarantees us a local market. Both the risks and bountiful harvest are shared between the farmer and you, the Supporter.
This mutually supportive relationship between us, the local farmer, and you the Supporter, helps create an economically stable farm and local food security. Members (Supporters) are assured the highest quality produce, grown and marketed locally. This also conserves costly and environmentally damaging transportation, as food is marketed and consumed within close proximity to the farm. Also, farmers are guaranteed a reliable local market for a diverse selection of crops.
Thank you for your response and becoming a part of a progressive eat-locally movement!
WE ARE CURRENTLY ACCEPTING NEW CSA MEMBERS FOR THE FALL 2015 SEASON.